Some Schools Our Students Are From
Our Philosophy and Pedagogy
Focus
on skills & content mastery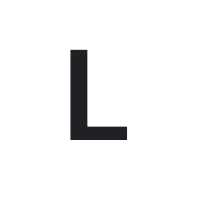 Learn
exam answering techniques
Overcome
weaknesses and fear
Winners'
attitude and aptitude
Social Studies was always that subject that pulled down my L1R5. Thankfully, tuition classes here had been very beneficial. The notes and pointers given by Mr Joshua really helped me a lot to improve my SBQ. I am really glad to have tuition at Humanities Club!
I never expect that I will get A2 for my Social Studies and Elective History. Thank you so much for your help and guidance!
I scored E8 for my History and D7 for my Social Studies for my prelim exam. This was 3 months before my O Level. After all the classes and support from Humanities Club, my grade was an A2! Credit goes to the hard work of my tutors during the last lap before the exam!
I used to dislike humanities subjects. I struggled a lot with SBQ. The tutors at Humanities Club taught me many strategies to craft higher level answers that guarantee me more marks. They gave me many valuable comments so that I am more aware of my mistakes. I like to express my utmost appreciation to this centre. Without it, I would not achieve a L1R5 of 8 points!
Before signing up for tuition, I failed my Combined Humanities. After signing up, my tutor helped me to hone my SBQ skills. He also guided me in the topics for essay. It is the BEST humanities tuition class in Singapore. If you are weak in your humanities, do come to this tuition. It is very effective!
Thanks to my tutors at Humanities Club! Not only did I top my class for the CA and SA in school, I achieved a distinction for my O Level Combined Humanities!
C5 was a common grade that I received. Thankfully, I came across Humanities Club, where I gained interactive teaching coupled with intuitive worksheets provided by its tutors. All these aided me in achieving an A1 for my Combined Humanities in my O Level. Thank you so much!
Social Studies was a subject that I can never pass despite studying hard. Humanities Club knocked me out of this ridiculous state. Mr Joshua's knowledge, experience, patience and guidance helped me get the hang of the subject. I topped my class for my prelim exam and attained A1 for my O Level! I have no hesitation to recommend his centre to anyone.
I used to score a C5 for my Social Studies. Under the guidance of Mr Joshua at Humanities Club, I was taught useful source-based skills and essay answering techniques. As a result, I gained much confidence in the subject. Eventually, I attained an A1 for my Combined Humanities for my O Level Examination!
Thank you for patiently teaching me even though I was slow. It was not just Social Studies that you taught me, but also keeping an open mind so that I can view things from different perspectives. This had helped me greatly in my JC subjects!
I got A2 for my Social Studies and Elective History. Thank you so much for your help and guidance in the over the last few months.
I was failing terribly for my History examination. After attending tuition at Humanities Club, I learnt many exam tips for both SBQ and SEQ. In the end, my Combined Humanities result was A1! I could not had done it without the dedication and support from my tutor.
My aim was to score distinction for my Combined Humanities. I am glad that I achieved it! This helped me to apply for the course of my dream! Thanks to Mr Joshua!
I am very happy that I achieved distinctions not just for my Science and Maths, I managed to get an A1 for my Combined Humanities too!
With the help of Mr Joshua, I learnt inference skills and various answering techniques. He was very approachable and gave me extra worksheets to practice before the exam. My confidence was indeed boost. All these helped to ace my exam.
Combined Humanities was my weakest subject. I am more than happy to achieved A2 for it! Thank you Humanities Club
Let's Ace Your Humanities
Get started on your journey to scoring distinctions for your Humanities subjects.
Our NIE Trained tutors with more than 15 years of teaching experience and single-subject specialization, have helped students achieved Distinctions in various Humanities subjects.